Hi everyone it's Kathy
and welcome to Sweet Treats Thursday.
I hope all is well and you are ready for some fun and festive inspiration today!!!!! Check out the super fun centerpiece I created.
Nothing is too big or bold for Mardi Gras and "boy oh boy" are you covered for your next Mardi Gras party.
The centerpiece below measure 20 inches tall 12'' wide (at the widest point).
I used the Paperdolls Dress up cartridge for the masks and the Sweethearts Cartridge for the Fleur De Lis.
Check out my video for the "How did you make that Kathy?"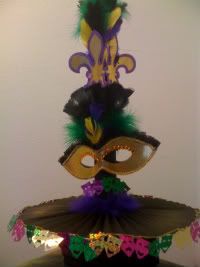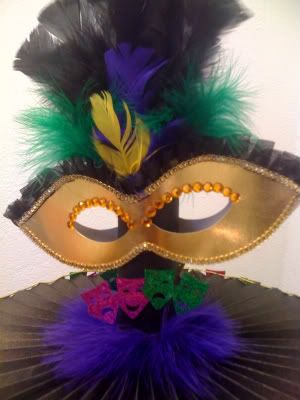 Please be sure to Leave A Comment. We want to know what you think.
And remember you just might win a cartiridge this week!