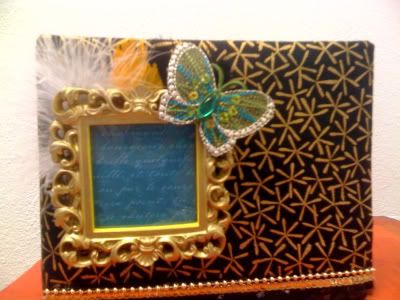 MINI ALBUM CLASS& CROP DATE IS MARCH 20TH at 8PM CST
I will post a link to my U-Stream Channel as we get closer to the date
Thank you PROVO Craft for your generous donation of Prizes.
I will have 3 Cartridges to give away to a lucky viewer!!!!!!
For those who were not able to get the kit, below is a list of supplies
2 - 5 1/2'' x 7'' chipboard pieces (front and back cover of the album)
1 - 5 1/2'' x 2 '' chipboard piece (album spine)
6 - paperbags
Hot Glue
Fabric of choice that measures 14 1/2''x 17 1/2''
Batting 5 1/2 x 16''
Pattern paper of your choice-- you will need enough to cover the paperbags, to make Mats and tags
Flowers-- you can use your Cricut to cut out flowers, Primas or Punches
Borders-- you can use your Cricut to cut out borders
Embellishments- bling, brads, charms see my video for samples
Frames - I will be demoing the Sentimentals Cartridges-- It has the most beautiful Frames that can be used on the Cover of your Mini Album.